We've all been in a restaurant where you have to shout to be heard.
Not only is excess noise annoying to guests, but it has a negative effect on a restaurant's bottom line. In noisy environments servers and bartenders are 3 times more likely to make order errors leading to waste and a negative customer experience. Speech privacy is also a major concern among patrons.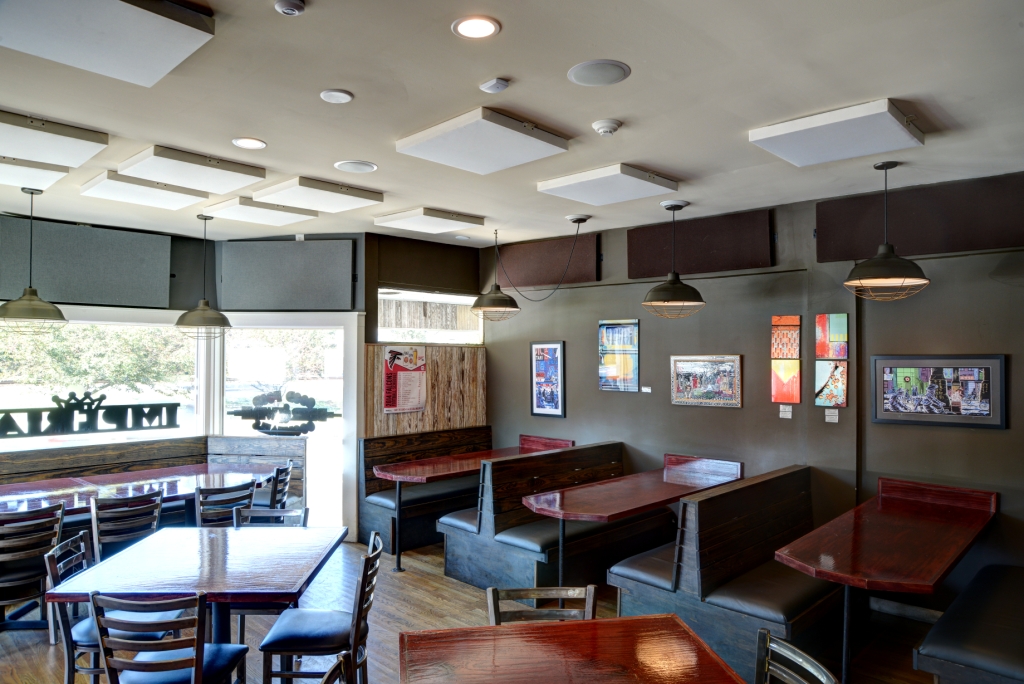 A Zagat survey found that noise is the second most common complaint of restaurant-goers. (Second only to poor service.) One study found that the average noise level in restaurants measured about 70 decibels even though the volume needed for comfortable conversation is around 60 decibels.
And there are federal guidelines to consider. According to the Occupational Safety and Health Administration (OSHA), it's not acceptable to expose employees to a shift with 90 decibels or more. Yet noise levels in some city restaurants are regularly measured at 90 decibels and sometimes higher.
Yet restaurant managers don't always know how to go about mitigating the unwanted noise.
WE DO.
GIK Acoustics has helped restaurants across the globe tame their noisy dining rooms.
Contact us and we will prepare an acoustic solution customized to your space.
---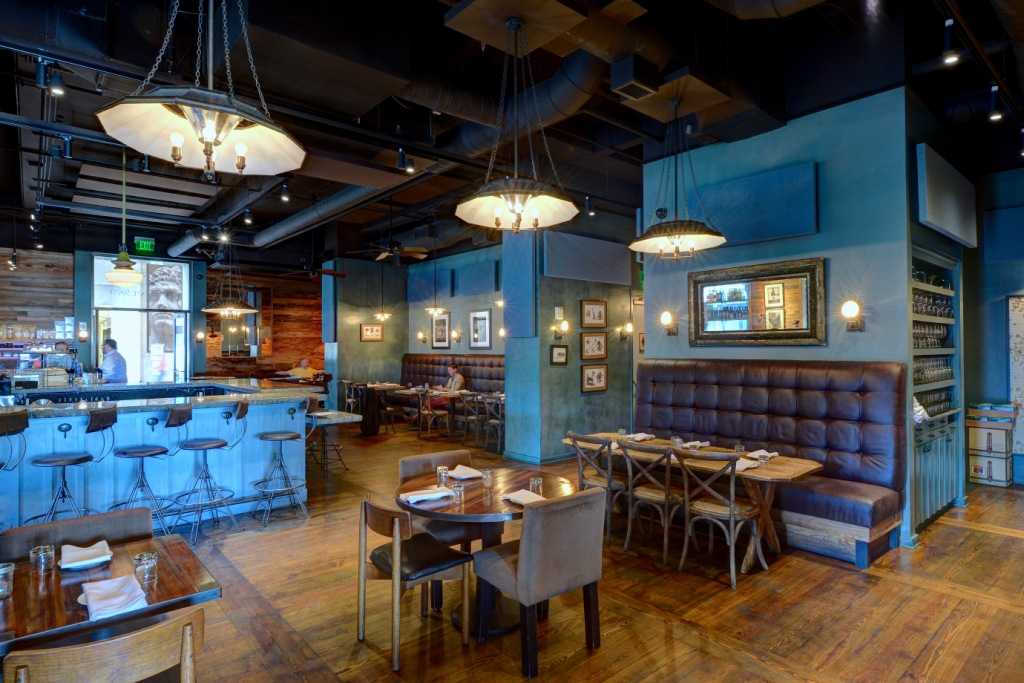 Chef Hugh Acheson installed GIK Acoustics sound absorption panels in his Atlanta restaurant, Empire State South, which was named Restaurant of the Year by Atlanta Magazine in 2011. The restaurant definitely draws a crowd, and the crowd can be quite boisterous. Acheson and his staff knew the space needed a bit of fine tuning and turned to GIK Acoustics to reduce the noise and provide a calmer, quieter dining experience. We provided custom Spot Panels which were placed along walls, hallways and hung horizontally from the ceiling. Using complimentary Aquamarine and Chocolate fabrics, the panels virtually disappear from view, but the results are effective and noticeable.
"GIK Acoustics panels have made a significant impact on containing sound and making the space [at Empire State South] conducive to a better dining experience. The panels are designed to not even be noticed. They blend very well with our colors and spaces."
~ Hugh Acheson, Empire State South
---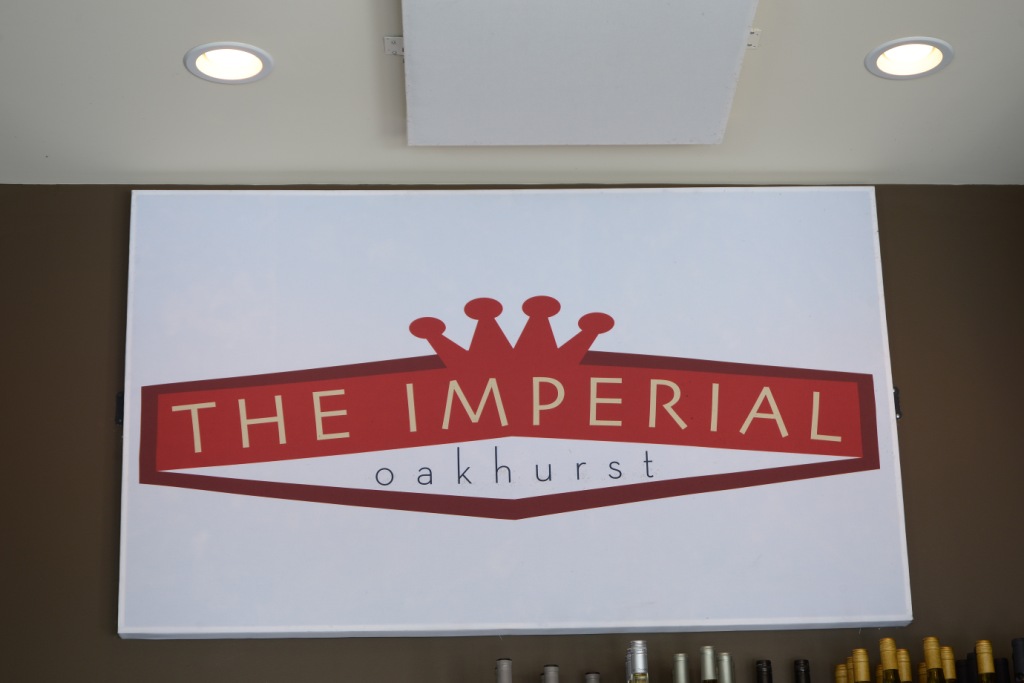 The Imperial pub turned to GIK Acoustics to help dampen the noise in their charming, exposed brick dining room. The results are visually subtle yet highly effective noise reduction using custom sized Spot Panels. We even used their logo to create a decorative acoustic panel above the bar.
---
GIK Acoustics' absorptive Spot Panels are the ideal solution to controlling ambient noise.
thin 2″ profile
standard weight: 4 – 8 lbs each
easily mounted on wall or bracketed to ceilings
custom sizes up to 8′ x 4′
add custom art or your logo to create an ArtPanel
 means your GIK Acoustics product is created with eco-friendly products.
Contact us and we will prepare an acoustic solution customized to your space.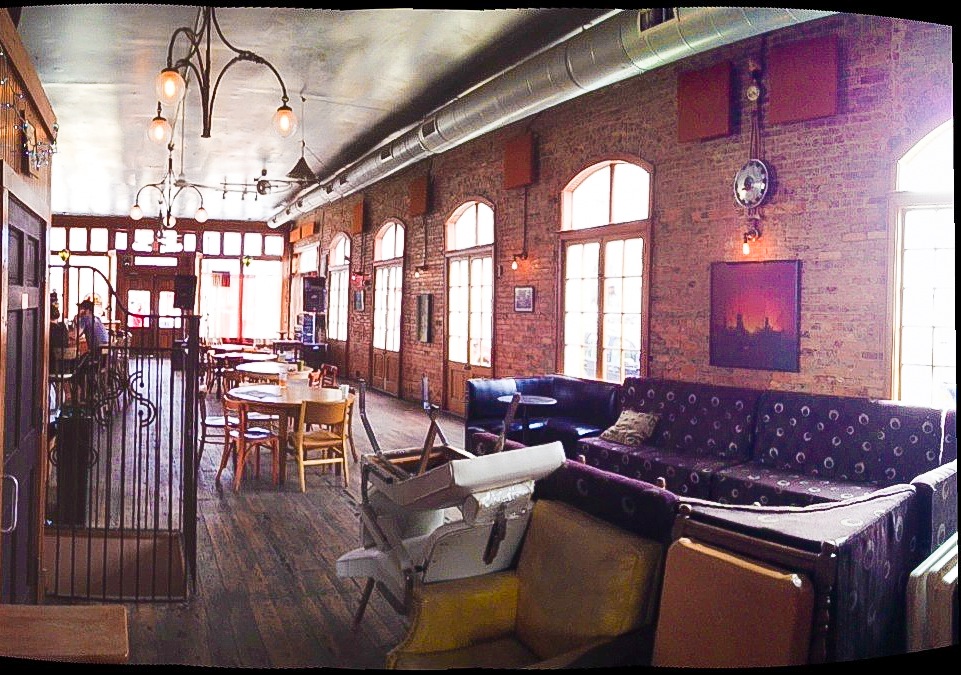 Noise Sources Affecting Restaurants
Acoustics in a restaurant is influenced by several variables including spacial arrangement, shape of the walls and ceiling, materials used, construction methods used, etc. Today restaurants are designed with lots of hard surfaces, no carpets, and tables packed close together to maximize capacity, all of which can make a space seem very loud. But music that is playing at too high a volume also is a big contributor to uncomfortable noise levels.
Unfortunately, one of the most common issues to be overlooked is also one of the most important – room acoustics. Not addressing the issue could affect the health and safety of restaurant employees and patrons, it can discourage return customers, it could cause violations in code, and it can cost the restaurant owner thousands of dollars to correct. Acoustics and noise, both within the restaurant and within the environment, should not be overlooked in restaurant design.