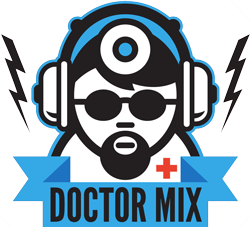 Doctor Mix is a professional online mixing and mastering service located in London, UK.  Specialising in delivering high quality masters to internet based artists and record labels, Doctor Mix are long serving producers in the industry and expert sound engineers – and they guarantee to make your music sound amazing.
Claudio Passavanti has used GIK Acoustics products in each of Doctor Mix's three studios to some impressive results.  Claudio raves, "With the GIK Acoustic panels I found a truly efficient, cost effective and elegant solution to make my studios sound perfect. Thanks so much GIK!"
Who we are
Doctor Mix is a division of BBC acclaimed music label Sunlightsquare Records (London). Specialising in online mixing and mastering services, Doctor Mix is now entering its 8th year of operation, with an ever growing client base.
The studios
A London studio complex established in 2002, Doctor Mix comprises three world-class production rooms and a community of producers, sound engineers, record labels, composers, session musicians, DJs and more.
Our rooms are equipped with carefully selected digital and analogue equipment, including multiple Pro Tools HD 10/11, Thermionic Culture Valve Mixer, Studer Tape Master Recorder, Neve 33609JD compressor, Empirical Labs Distressor, Universal Audio 610, T.C. Electronic Finalizer, Yamaha NS-10 + PMC mastering studio monitors, and a lot more.
Clients
Doctor Mix have a rich history, with a client list that includes some of the most notable names in the music and film industry. Many more have come to us to enjoy our unique combination of professional music production capabilities and inspiring, creative atmosphere.
Our credit list includes: BBE Records (Germany), Big Talk Productions, Brownswood Recordings (UK), CCRE CO (Japan), Club Star (Germany), Decca Records, Dome Records (UK), EMI Virgin, Film 4, Freestyle Records (UK), George V Buddha Bar, Jazz FM (UK), Kudos Distribution, Pschent Music (France), Rambling Records (Japan), Sony Bmg, Studio Canal, Sugar Music (Italy), Universal Music Group, Wavemusic (Germany)
How we can help you
Today our focus remains firmly on providing great sound and great music to independent artists and companies worldwide. We know how to do it better than most and we prove it every day with our Money Back Guarantee policy.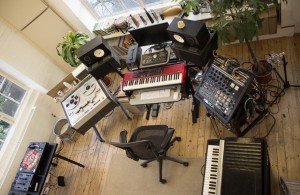 ROOM A:
System:
Mac Pro Quad-core Intel, Pro Tools HD 10/11
Monitoring:
PMC TB2S AII
Yamaha NS10 Studio
Mackie Big Knob
Gear:
Thermionic Culture Fat Bustard II 14ch valve mixer
Mackie 32ch line mixer,
2x Distressor compressors
NEVE 33609JD compressor
TC Electronic Finalizer
Valley People 610 compressor
Studer A80 1/4″ Tape Master Recorder
2x Technics SL1210 turntables with Pioneer DJM-400 mixer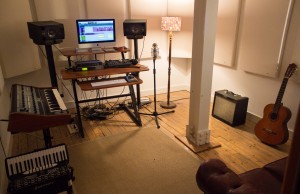 ROOM B:
System:
last generation iMac (fully loaded), Pro Tools 10/11
Monitoring:
Adam AX7 – Mackie Big Knob
Gear:
Avid Mbox Pro, TC Electronic Finalizer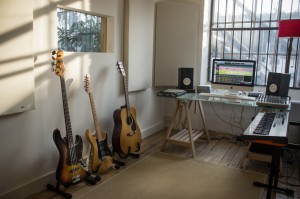 ROOM C:
System: last generation iMac, Pro Tools 10/11
Monitoring: Yamaha HS5
Gear: Mackie Onix Blackjack, Technics SL1210 turntable,
MISCELLANEA (available to all rooms):
Instruments:
Rodes MarkII electric piano with suitcase amp
Nord Electro II Sixtyone
Vintage Crumar Stratus analog synth
Guerrini accordion
Fender Jazz Bass 1962 replica
Yamaha Pacifica electric guitar
Yamaha acoustic guitar
Yamaha classic guitar
set LP congas
LP Bongo
Handmade Okonkolo Bata drum
LP Timbales
assorted cuban cowbells
various small percussion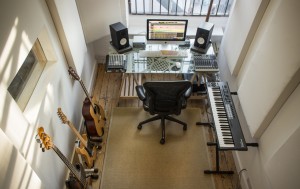 Amps:
Fender Blues Junior tube guitar amp
Roland Cube 30 custom
Microphones:
Rode NT1
Shure SM57
Shure SM58
Electro Voice RE16
Milab LSR2000
T-Bone RB 500 ribbon
Bluebird Blue
Controllers:
Novation Launchkey 61
Akai APC-20
Software:
Ableton Live, Cubase 7, Logic x, Wavelab 8, Final Cut, Adobe video editing suite, and vast sound library.