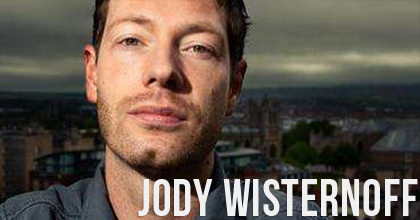 He may no longer be the "precocious" teen who cracked the music industry, but Jody Wisternoff is still not afraid to push the boundaries or test his own limits. His fearless attitude has seen him go from a 16-year-old playing his first club gig to controlling the crowd at the Universe rave, preaching his musical sermon to an adoring congregation of 5,000 people. "[That] was incredible and pretty much the catalyst for me dropping out of college," Jody says of his first taste of rocking a stadium show.
Although now putting the finishing touches to his long awaited debut solo album, it was back in 1986 that Wisternoff first put his stamp on the music world aged just 13 when he reached the finals of the DMC World DJ Championship and then 2 years later as one-half of Tru Funk, a hip hop/dance outfit with his younger brother Sam, who is now performing under the name SJ Esau.
After those days of innocence and his first forays in to music, Wisternoff became an unknowing pioneer in the rave scene as a member of Sub Love (with DJ Die) and Way Out West, his beloved tag team with Nick Warren. "[The] Sub Love days were fun because I was so young and the rave scene was in full swing," he says with admiration and a certain sense of nostalgia. For hardened fans of dance music, who remember fondly the opening salvo Montana, it may be a little scary to think it's been 18 years since Way Out West first emerged. The milestone isn't lost on Jody either. "The early 90s rave era in the UK was unbelievable and was on a crazy scale. Pretty much all the young people in the country were into it. The pop charts' top 10 was all dance music. [It's] amazing if you think about it now."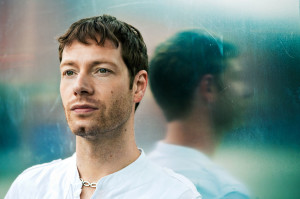 Fast forward to the present day though and despite having four successful albums under his belt as Way Out West, Wisternoff shows no signs of complacency. He is constantly evolving his sound with new tracks and showcasing fresh and experimental electronic music on his Frisky and Proton Radio shows every month. He has released solo singles on Ministry of Sound, Anjunadeep and Distinctive, with which he achieved the much coveted 'Beatport Number 1' with his track 'Cold Drink, Hot Girl'. Wisternoff spends much time touring all over the world, especially in Eastern Europe, calling it one of his "strongest territories right now….[but] it's an issue of juggling family life with music at the moment, as I have two kids now," he tells us, living what he calls "a really nice balanced life," things have come full circle for this cheeky chap.
Last fall Mr. Wisternoff treated his home studio with GIK Acoustics' 244 Bass Traps, Monster Bass Traps and Soffit Bass Traps.  We caught up with him to talk about the results – among other things.
GIK: You've been on the scene since the late '80s and have extensively traveled the world. Where are your favourite places to play?
JW: Hungary , Romania , Argentina , USA/Canada , Australia and India are some of my fave destinations and are consistently vibey.
GIK: The dance music scene is always changing; what influences have enabled you to bring unique qualities from the past and apply them in new, evolutionary ways?
JW: My record collection is very often an influence , ranging from late 80s Hip-hop through the whole rave/jungle movement and everything else that can be considered House music. A lot of the kids making music these days came into the game during the digital revolution and can obviously check all these tracks on YouTube, but there is something magical and inspiring when you remember the feeling of actually buying these records and how they made you feel. I like to channel this emotion and try to bring it into modern context.
GIK: What's your studio setup like? And how important is it for you to have a cool and comfortable environment to work in?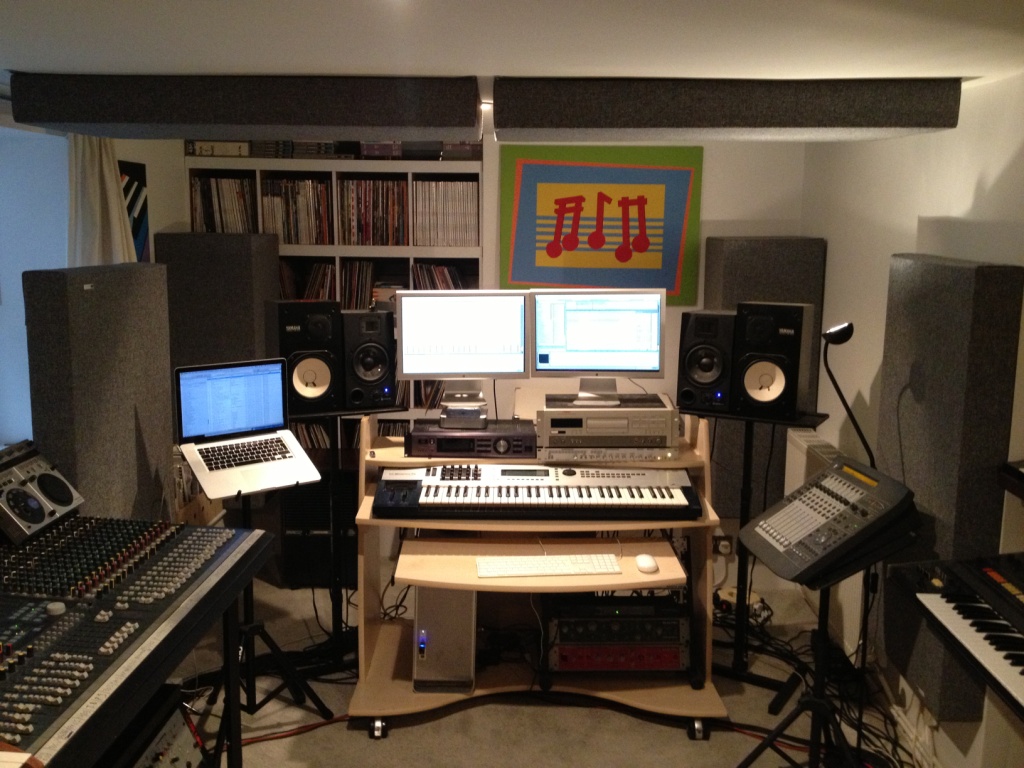 JW: I think it's important for all males to have some kind of refuge / man cave . My studio consists of enough classic analogues to satisfy that gearslut urge ( a few prized items being the Jupiter 8 , Prophet 5 , SH5 , Octave Kitten ) alongside some newer bad boys like the Macbeth M5N . DAWs of choice being Ableton Live and Protools HD. Not super heavy on the outboard processing tip as I find I can get good enough results in Protools using plugins. I like to run a tight ship , chaos is not conducive to creativity in my opinion.
GIK: Why are acoustic treatments valuable for your space?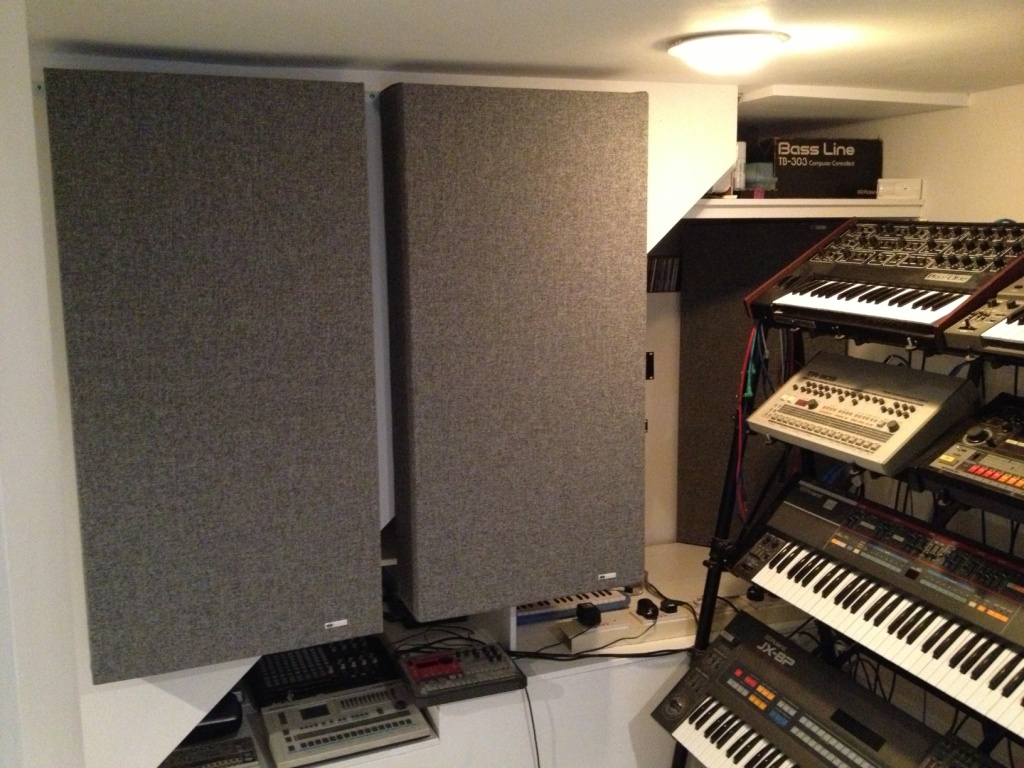 JW: Honestly, the GIKs have changed my life – lol ! What I cannot believe is that it's taken this long to properly treat the room.. crazy. Suddenly the low end is in control , kick drums are sounding super tight and there is a general feeling of warmth in the room. Beforehand I was kind of winging it , now I feel like a decent mixdown is possible without reference in 100 different places 🙂
GIK: What advice do you have for other artists who are trying to create something memorable in the modern age?
JW: Melody and emotional content is what really touches people . Grooves / kick drums / bass sounds always change in alliance with the current trends but it will be the heartfelt musical element which stands a chance of becoming timeless. Have piano lessons lol…
For more on Wisternoff's new releases, tour dates and podcasts visit his official site at: jodywisternoff.com