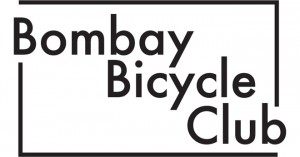 Jack Steadman formed Bombay Bicycle Club with school friends Jamie MacColl and Suren de Saram but it was not until 2006 that the full line up was confirmed. The band is known for their mix of genres including folk, electronica and indie rock. To date Bombay Bicycle Club have produced 4 albums with self-produced 2014 "So Long, See You Tomorrow" reaching the No 1 spot in the UK.
Jack has also released songs under his own name and can also claim production and remixing credits for such contemporaries as James Bay and Lucy Rose. We caught up with Jack to ask a few questions about evolving, producing, and the importance of hearing the music and not the room.
GIK: One of the most distinct aspects of Bombay Bicycle Club is that the music is always evolving. From early days of guitar-heavy tracks, to more acoustic pieces, to the more recent electronic influences. Has this been a deliberate or a natural evolution over time and do you think your gradual rise in popularity is partly due to that evolution?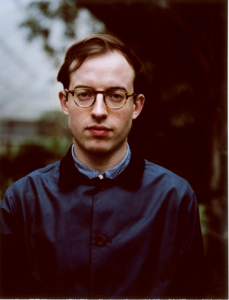 JS: I think the rise in popularity just came from consistency in songwriting. You can't change up your sound like that unless the melodies continue to grab people's ears. For us the evolution was totally natural. We started out as teenagers, we were always hungry for new music and we were never afraid of incorporating it into our own sound.
GIK: You moved from using a separate producer to being self-produced. Is this just a growing confidence in the studio or did you want to have more control over all aspects of the creative process? Would you go back to have an outside producer producing future albums?
JS:It was definitely a bit of both. We were getting to a stage where the four of us were preferring my "demos" over the versions from producer test runs. The issue was that we weren't speaking up enough with outside producers. We didn't have the confidence that we've now gained from self-producing a successful record. So I'd love to go back to having a tug of war with a producer.
GIK: What are some of the most important pieces of equipment in your studio?
JS: My record collection and my NI Maschine! Most songs are starting off that way..
GIK: How important do you think acoustic treatment is in the recording and producing process?
JS: I'm as guilty as anyone when it comes to browsing gear websites thinking of what expensive new monitors to get. My monitors didn't have accurate bass or particularly good imaging. I was genuinely amazed at what a difference it made having the room treated. I could detect tiny changes in panning and could finally hear the low end properly.
GIK: You have been fortunate to have worked in the music business straight from leaving school. What advice would you give to other aspiring musicians and producers out there?
JS: Surround yourself with intelligent, humble people and forget about those managers that are in it for all the wrong reasons.
Well Put!
Keep up with the latest from Bombay Bicycle Club:
Official Site: http://www.bombaybicycle.club/
Facebook: https://www.facebook.com/bombaybicycleclub
YouTube: https://www.youtube.com/user/bombaybicycleclubtv