Overture Audio
is a hi-fi audio and home theater dealer located in Ann Arbor, MI.  Since 1989, Overture Audio has gained a reputation for having the best equipment, staff, and demonstration facilities in the region.  They recently relocated to a beautiful new showroom and they called on GIK Acoustics to help with their three demo rooms.
Studios A & B
are mirror images of each other, with A being our "everyday" home theater demo room and B being our "everyday" two-channel audio demo room.  You will see that we have a cloud of three
242 Acoustic Panels
on the ceilings, a pair of 242s with one each on the front walls behind the front/two channel speakers and a single 242 with Scatter Plate in landscape orientation behind the main listening position.  We use two artificial trees in the front corners of each of these studios and Studio B also has an Ikea Expedit 5X1 bookcase standing upright in the left rear corner to house our demo LPs.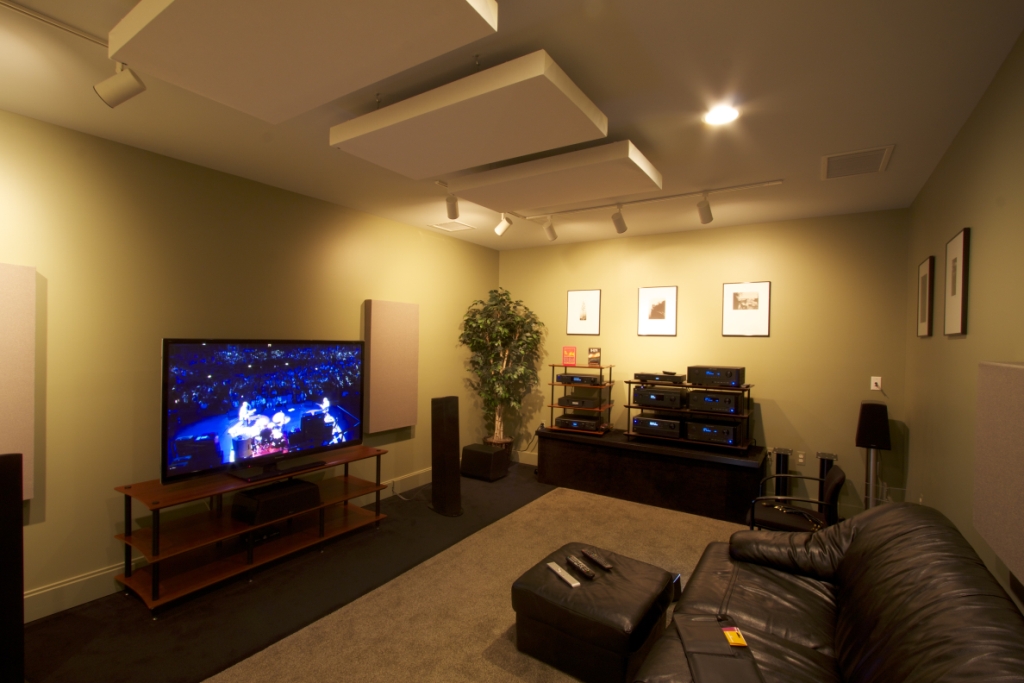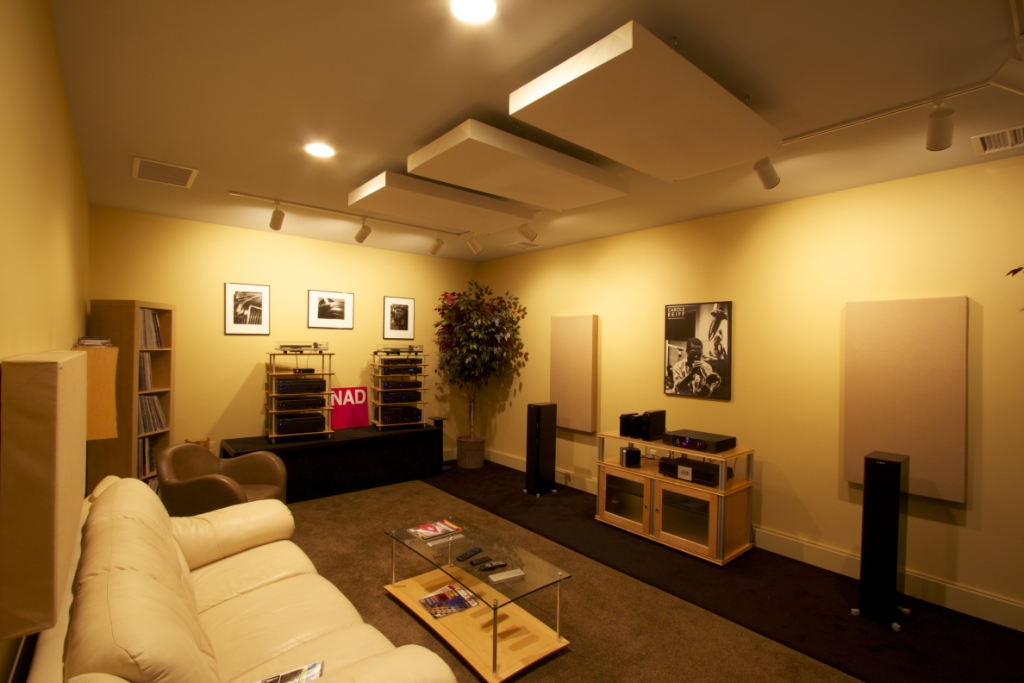 Studio C is our "Big Room" with all our high-end two channel gear.  Sometime late this spring or early this summer it will start to see dual use as our high-end home theater room.  We use two pair of 244 Bass Traps behind and to the sides of the front two channel speaker locations, three 242 Acoustic Panels on each side wall stepped upwards on the walls from front to back, three 242s as a cloud on the ceiling and finally we have three Monster Bass Traps with Scatter Plates alternating between four QRD Diffusors on the wall behind the main listening position.  The colorful wall hanging between the speakers is a very large quilt that was hand made by a long time customer.  We also have three artificial trees in this room with one in each front corner and one in the right rear corner.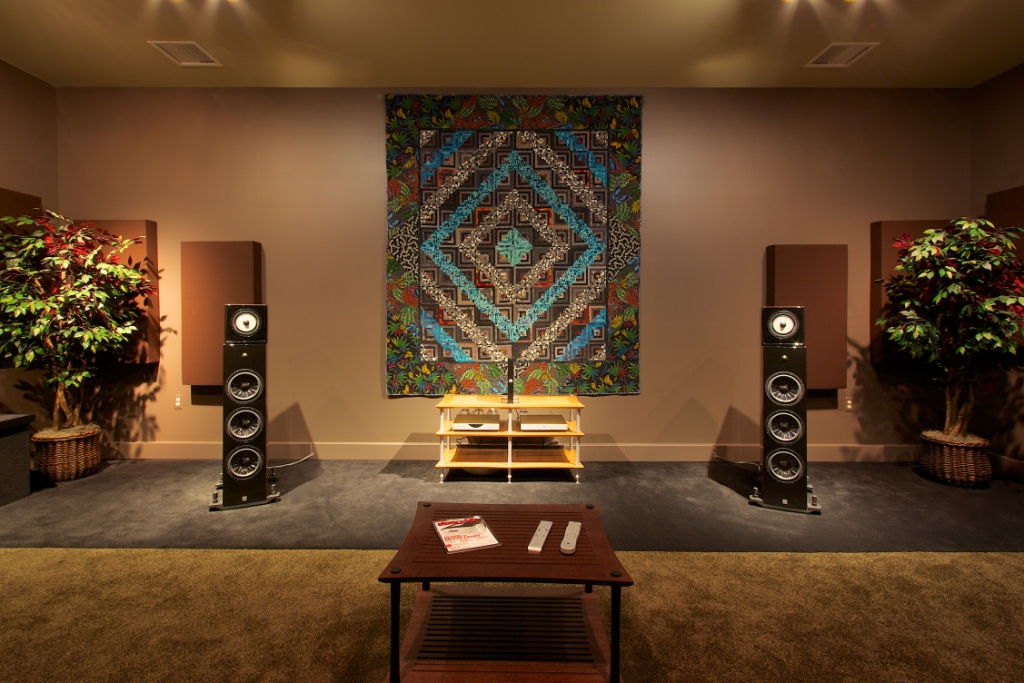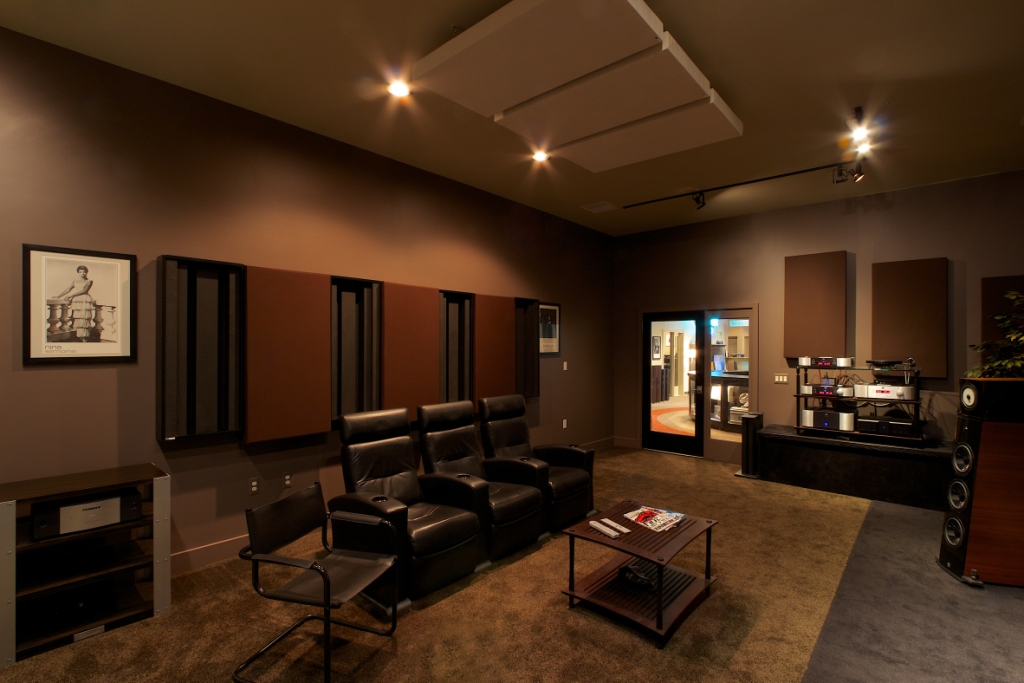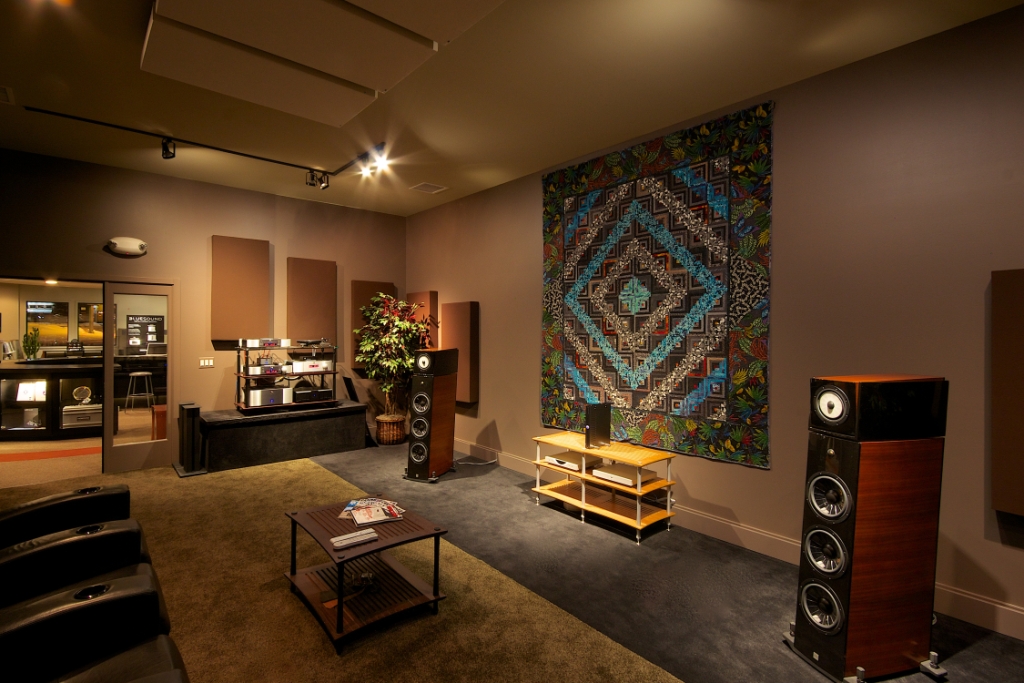 Says Overture Audio's Tom "TJ" Jankowski, "Once again, we are delighted with the improvements made by your products, and as a bonus your quote was much better than any of your competitors. We look forward to working with you folks again in the not too distant future."