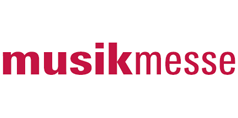 For the second year, GIK Acoustics exhibited at Musikmesse in Frankfurt in April 2015. GIK Acoustics President Glenn Kuras and GIK Acoustics-Europe General Manager David Shevyn were on hand to meet customers and provide acoustic advice.
GIK Acoustics showcased our Tri-Trap Corner Bass Traps with FlexRange Technology Range Limiter and Soffit Bass Trap with FlexRange Technology Range Limiter. The FlexRange Technology options on Tri-Traps and Soffit Bass Traps will be available in Summer 2015.
The RANGE LIMITER option includes a proprietary membrane system which improves lower frequency absorption – up to 50% more low end (below 60Hz) – while retaining 75% more high end (from 400Hz and above). Ideally used when no upper frequency absorption is required/desired. The Range Limiter option is an ideal solution to make a small room sound larger, keeping life within the room.
Also on display were FreeStand Acoustic Panels, Monster Bass Traps, Q7D Diffusors and several of our outstanding ArtPanels.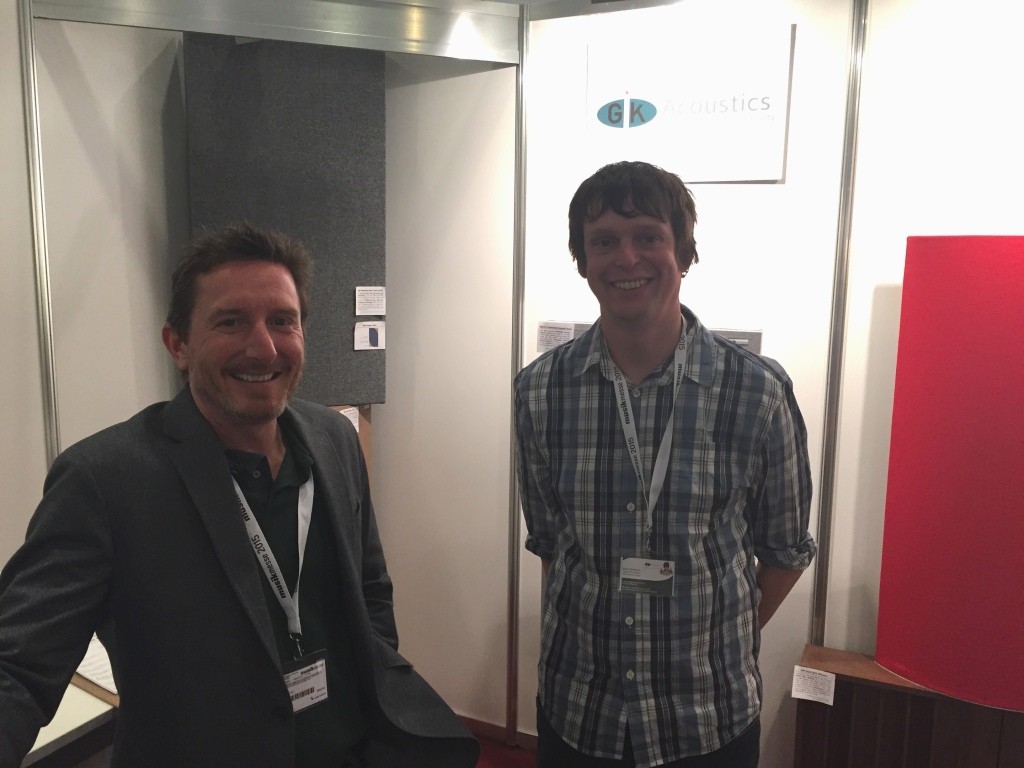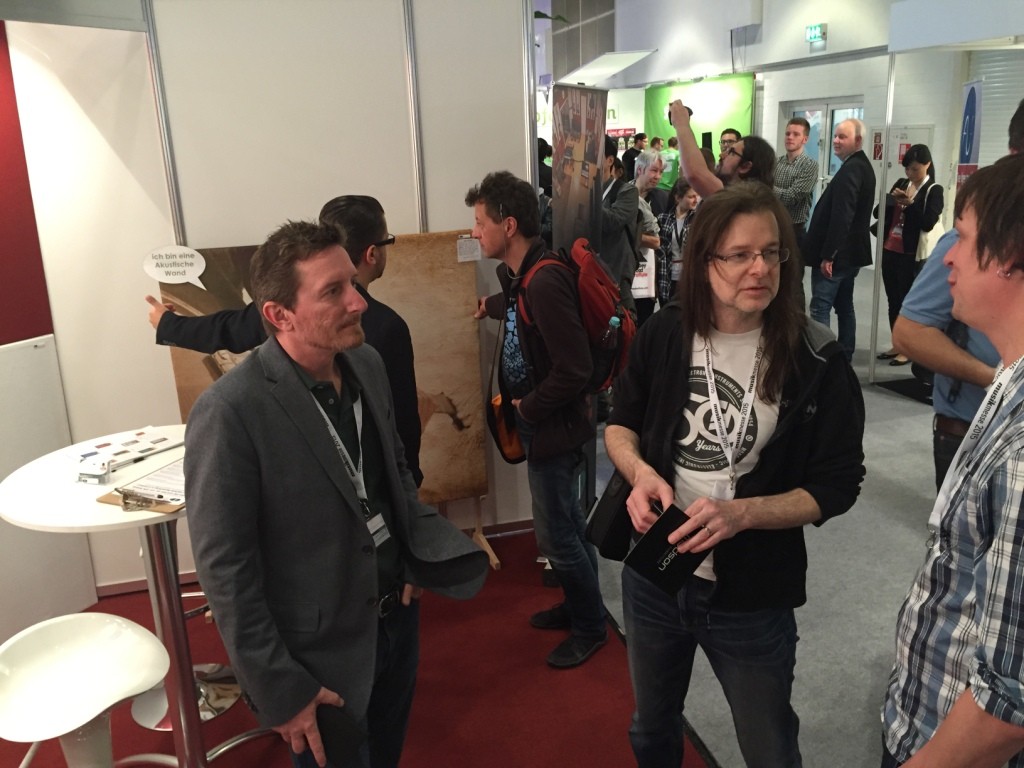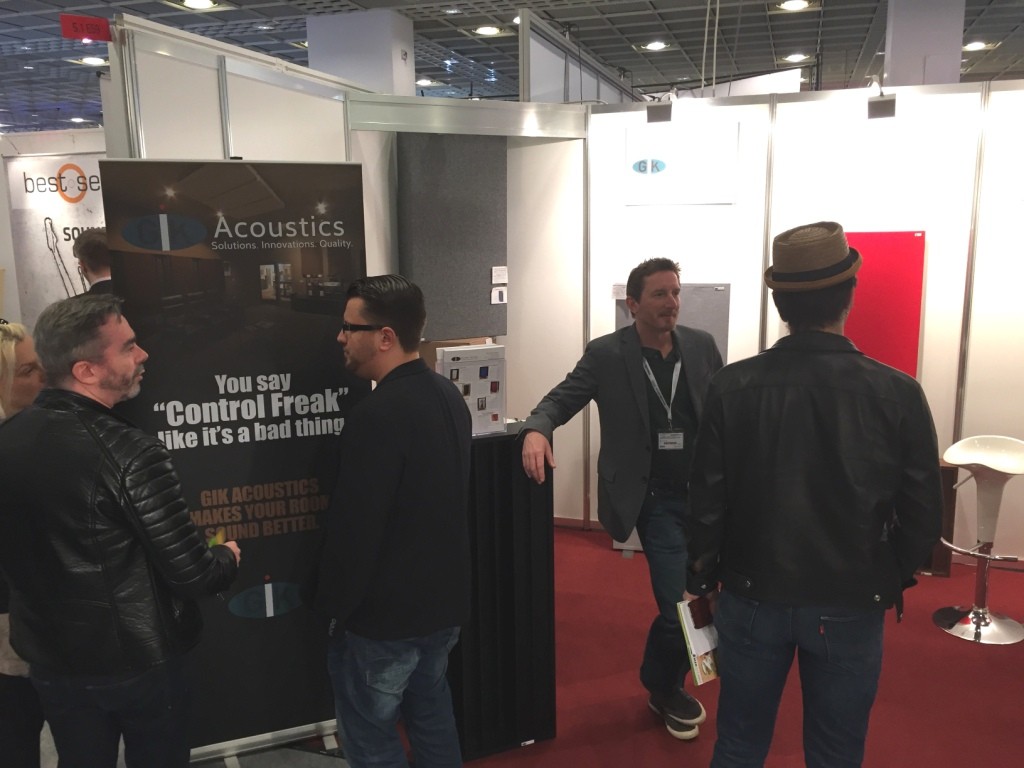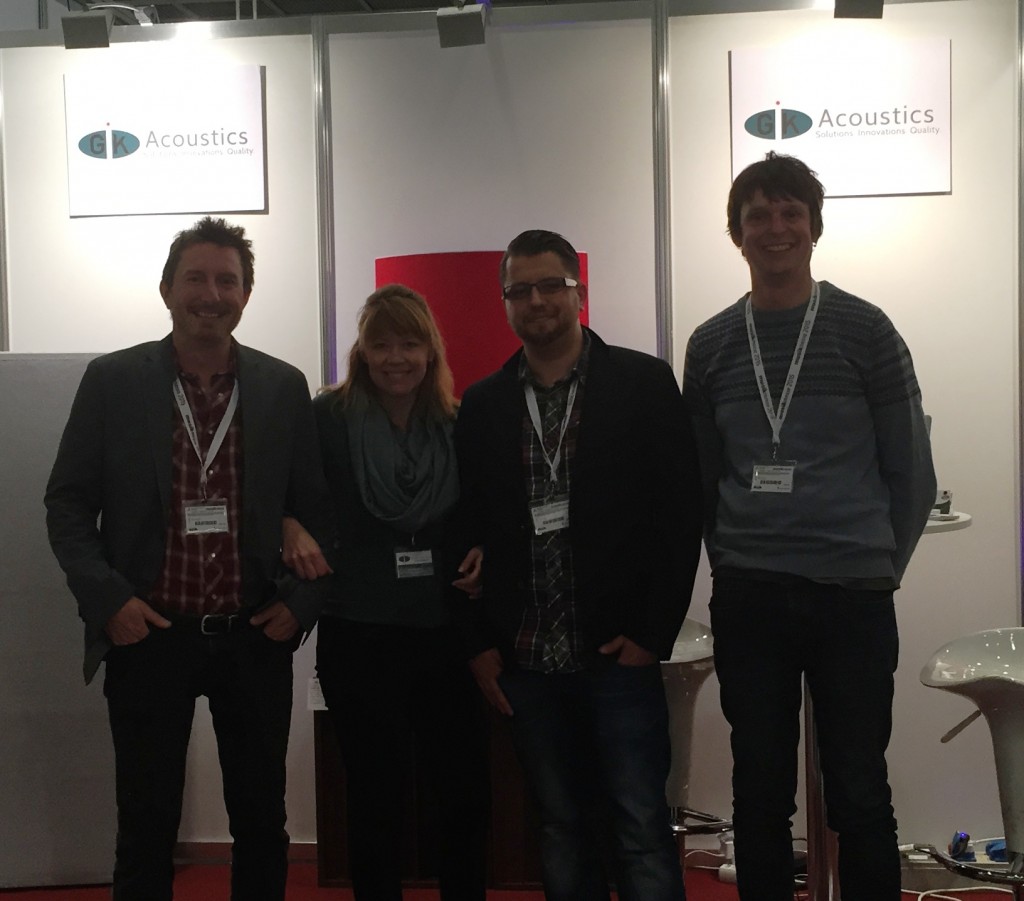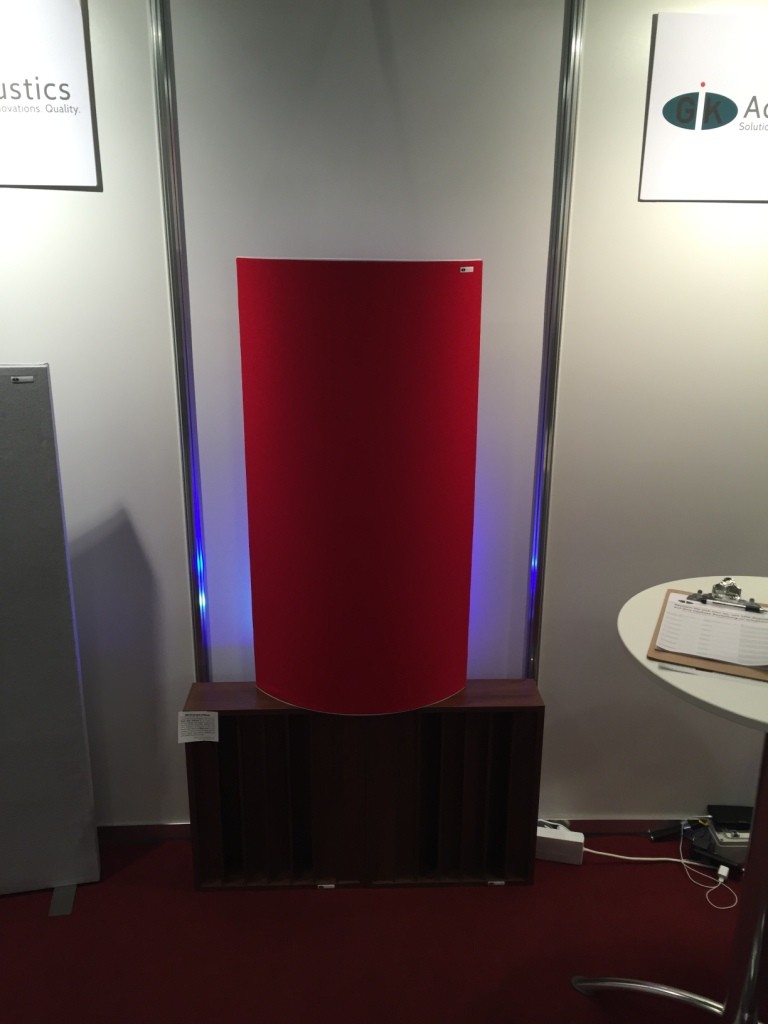 ---

---
Musikmesse – the biggest fair for musical instruments and the music business
Musikmesse in Frankfurt am Main is the world's most important fair for musical instruments, sheet music, music production and music business connections.
During the four days manufacturers and dealers, as well as professional, semi-professional and lay musicians get together and find out about the latest products.
At Musikmesse, manufacturers from all over the world present a complete spectrum of products for making music. From classic instruments, acoustic or electric guitars and basses, brass and woodwind instruments, percussion and keyboard instruments to electronic equipment and computer hardware and software, Musikmesse is where all innovations are presented to international visitors at the same time and place. Additionally, all important publishing companies exhibit at Musikmesse and show their works in all genres, from classic to jazz, rock and pop.