GIK Acoustics-U.S.A. and GIK Acoustics-Europe now offer two additional colour selections for our all-wood Q7d Diffusors. These 7-root well diffusors have always been available in blonde, but we now offer our customers the added choice of brown or black finishes.
The Q7d Diffusor is made using high quality wood laminates which are cut using CNC machines allowing for extremely tight and repeatable tolerances for an excellent fit and finish. The Q7d Diffusor design begins scattering at approx 350 Hz and offers effective and even diffusion up through 3 kHz. The Q7d Diffusor offers additional scattering to the upper limit of approximately 7 kHz. Now available in three finishes – blonde, brown and black – the Q7d Diffusor is equally at home in a home studio or listening room as it is in a professional studio, editing room or auditorium.
Click here to see the Q7d Diffusor Product Page.
Click here to view our education video How Diffusion Works.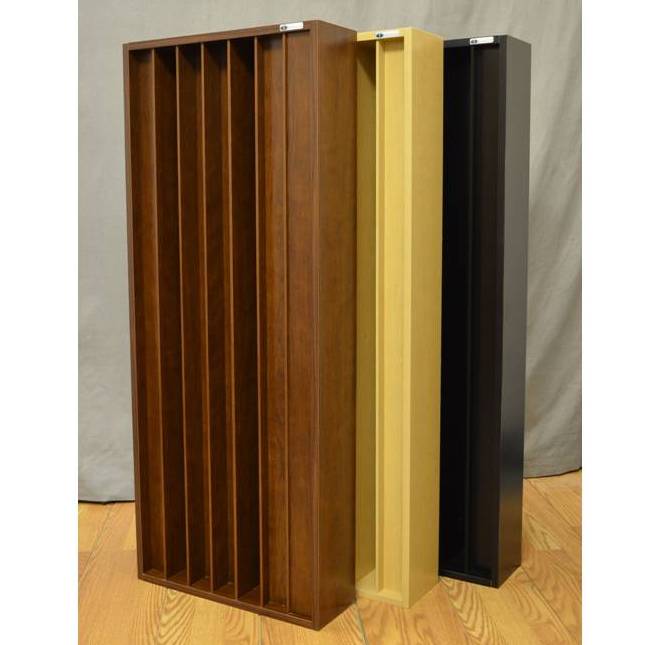 Features:
All wood, 7-root well diffusor
Available in blonde, brown or black veneer
Size: 19″ x 46″ (thickness is 6″)
Weight: 35 pounds