Product Description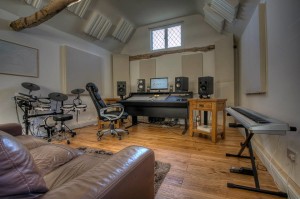 Talk to any acoustics or audio pro and they will tell you that diffusion is the final piece that can turn a good sounding room into a great one if used properly, giving a sense of spaciousness to your music (or recording room) by breaking up that zingy, slap echo in a room without additional absorption. Proper diffusion can also help to address the rear wave of bipolar type speakers providing an enhanced soundstage while addressing comb filtering without losing that additional energy.
Until now, diffusion products in Europe were either very expensive, limited in range, imported from the U.S., or simply not designed with science in mind and little more than 'something better than a flat surface.' Enter the GIK Acoustics VersiFusor.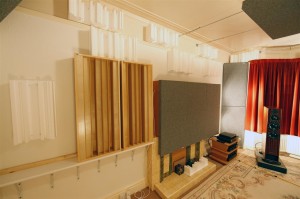 The VersiFusor is manufactured in Europe to tight tolerances for excellent performance at a reasonable price. It's equally at home in a home studio or listening room as it is in a professional studio, editing room, or auditorium. It has a usable range of 600Hz to 7.5kHz.
The VersiFusor made from EPS (expanded polystyrene) so it's light enough easily mountable on walls, ceilings, etc. without the use of damaging adhesives or massive mounting holes while still providing excellent diffusion characteristics.
Features:
Seventeen-root QRD diffusor design
Designed with a mirror image sequence to eliminate comb filtering issues
Easily paintable (water-based paint only). Painting will have no impact on diffusion characteristics
Square shape allows for easy orientation changes to scatter in multiple axis
Easy to install using small nails or double sided tape
595mm square, 117mm overall thickness
Sold 4 to a box for optimal shipping efficiency