Product Description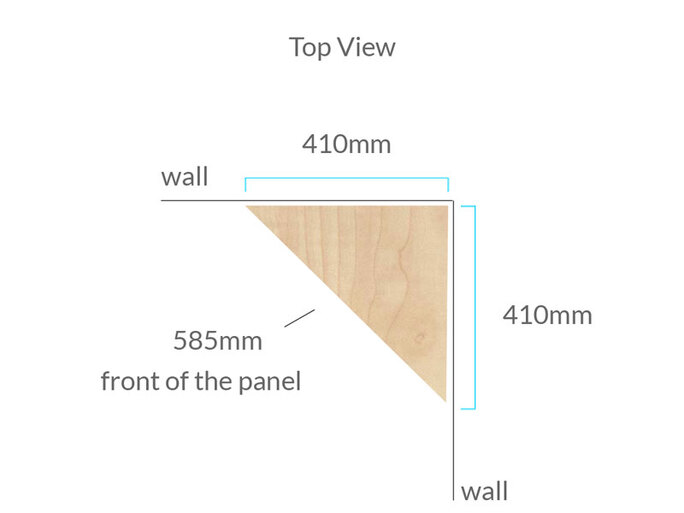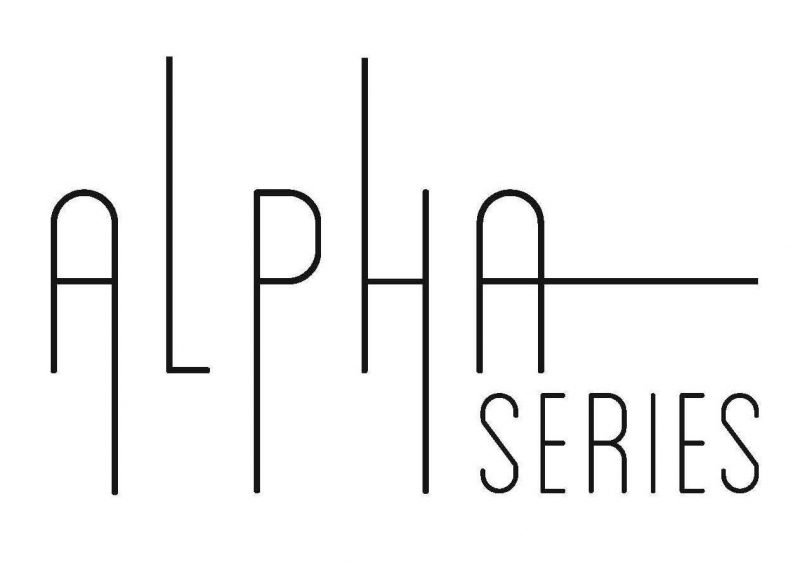 Alpha Series
The GIK Acoustics Alpha Series is changing the face of acoustic panels and bass traps by beautifully combining absorption with diffusion. With the Alpha Series, customers can enhance any room both aesthetically and acoustically with superior quality, high-performing, stylish acoustic panels and bass traps.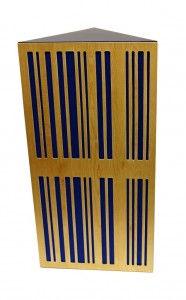 Corner CT Alpha Bass Trap
Low end sound waves reflect off walls, floors, and ceilings yet collect in corners where the boundaries meet. The amount of bass in one corner can vary from the amount of bass buildup in another due to things like monitor and subwoofer placement as well as room structure. GIK Acoustics has developed the Corner CT Alpha Bass Trap to deal with varying levels of reflection in corners.
Constructed with a solid core, Corner CT Alpha Bass Trap is freestanding and able to hold up to 22.5 kgs in weight. The clean, professional design means it does not have to be mounted to the wall or corners and is stackable for floor-to-ceiling coverage.
The Corner CT Alpha Bass Trap features an attractive plate crafted with your choice of one-dimensional or two-dimensional scattering / diffusion sequences. Behind the fabric is a solid core of rigid rockwool – NOT FOAM – for true absorption.
Available in three scattering options: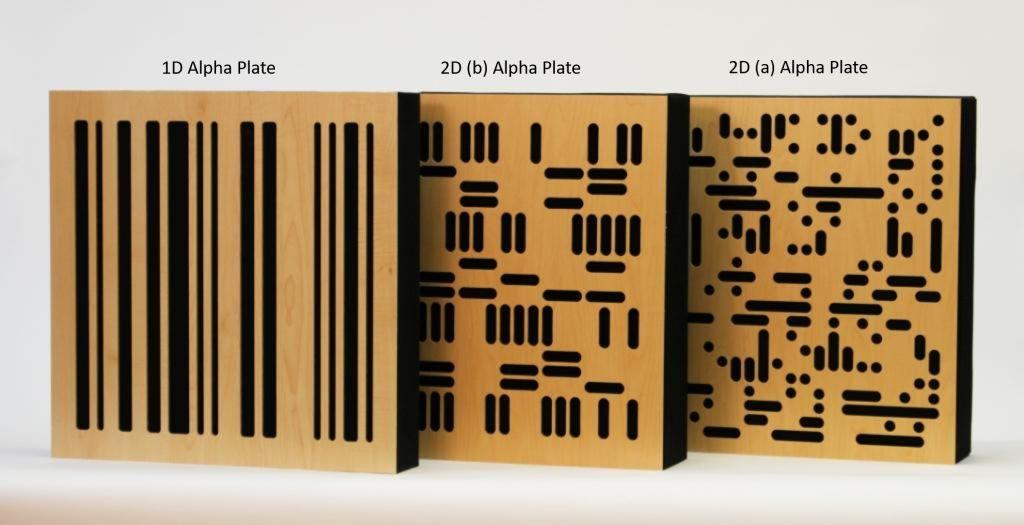 One-Dimensional – The 1D option uses a mathematical sequence in a column that extends the length of the panel. The vertical slats of the 1D allow sound energy to be scattered in a horizontal plane.
Two-Dimensional – The 2D options use a sequence of columns and rows with variable spacing that provides horizontal and vertical scattering of sound. Additional £27.50 per each Corner CT Alpha Bass Trap

2D (a) has a pattern of dots and dashes
2D (b) has a pattern of dashes
Both the one-dimensional and two-dimensional options start to diffuse at 1000Hz and are great for any kind of room and in any location in the room. The Corner CT Alpha Bass Trap, like all GIK Acoustics bass traps, was independently lab tested.
If you're not sure which scattering option to choose, we are happy to help. Contact us for free acoustical advice.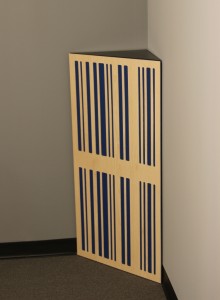 Features
designed to fit in any corner
highly attractive, modern, decorative Alpha Plate available in beech wood veneer, black veneer, or white veneer
Caps available in two standard colors. White tops on light fabric bass traps; black tops on all other standard colors.
standard size: 1000mm tall x 585mm front
weight: 7 kgs
Comes with a screws option for safely hanging from the ceiling.
  absorption material.