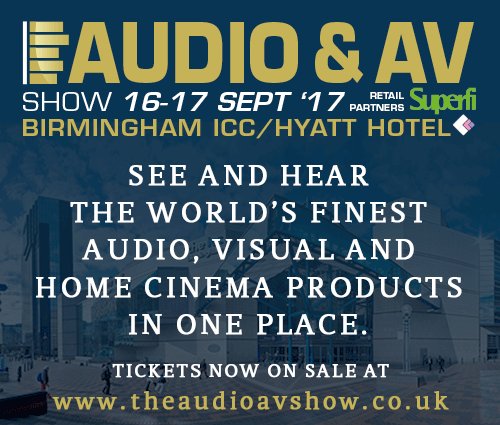 The newly named Audio & AV Show 2017 will be held at The ICC & Hyatt Regency Hotel in Birmingham.
Saturday 16 September 2017
10:00am— 5:00pm
Sunday 17 September 2017
10:00am— 4:00pm
David Shevyn, General Manager of GIK Acoustics will be presenting his seminar How To Set up Your Room and Room Acoustics
This will be an interactive seminar where you will be able to join in and ask specific questions about your room and how the presentation relates to you. Its covers all the basic of room set up, monitor and listening positions as well as talking you through the different types of problems in a room and how to deal with them. New updated talk for the Audio & AV Show including a new section about room testing
David will also be about all weekend and will be able to offer personal consultations to show attendees, just bring along your plans and photos of your room. Email David in advance at [email protected] to book a time slot and a guaranteed consultation.
About AUDIO & AV SHOW
Formerly The National Audio Show, the Audio & AV Show 2017 is your chance to hear the world's finest Audio, Visual and Home Cinema products in one place. The worlds best systems deserve the best demonstration environment and the luxurious rooms at the Hyatt/ICC are the perfect choice. Bring your music, relax and listen to it on some of the best equipment available in today's market. Before you buy, get hands-on experience and compare all types of audio gear from speakers, electronics and turntables to headphones, music streamers and computer systems.