Prism Sound is delighted to offer a FREE Mic 2 Monitor seminar at dBs Music Berlin in association with KMR GmbH and alongside fellow leading manufacturers SADiE, GIK Acoustics and Genelec as well as our VIP guest speaker Uli Frost.
GIK Acoustics Europe's general manager, David Shevyn, will present a discussion on the importance of room treatments and the basics of room setup. Mr. Shevyn will also answer audience questions on room acoustics.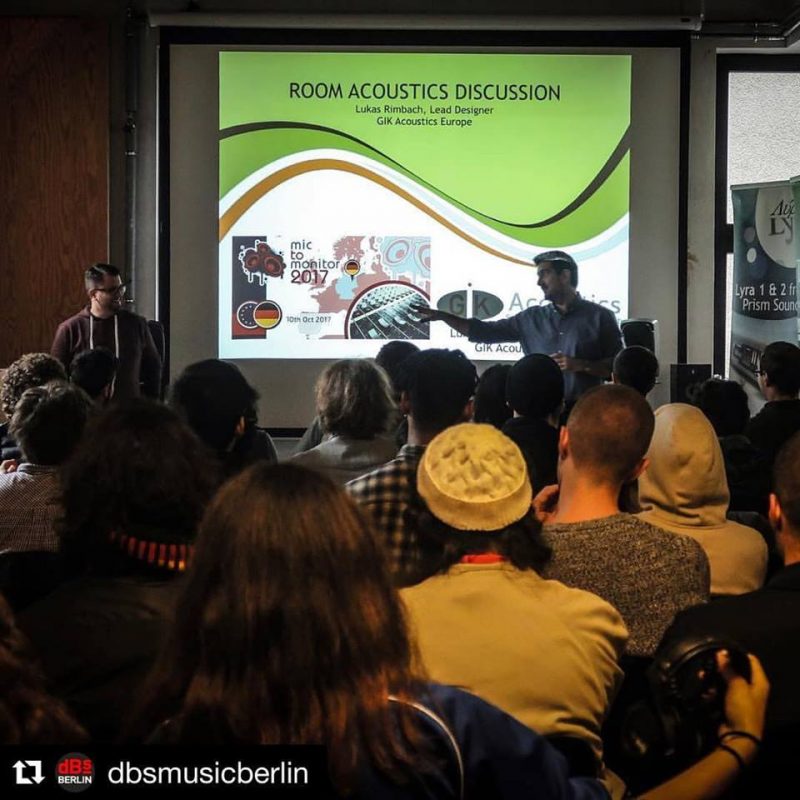 Berlin – featuring VIP Guest Speaker Uli Frost
10th October 2017 from 18:00 to 21:30
dBs Music Berlin Studios
Berlin, Germany
For directions, please go to the 1st Floor of Building, in Room: Co-Lab 1.
REGISTER NOW FOR THIS FREE SEMINAR
ABOUT MIC 2 MONITOR
Each seminar features presentations from recording professionals who will answer audience questions on recording techniques. Learn about audio hardware design, get the best out of your studio and talk to our VIP guest speaker as they personally take you through their mixes and reveal their tips and tricks to achieve their acclaimed, signature sound.