MIC TO MONITOR UK Tour 2015
Attend FREE Seminars – delivering key insights into modern recording and mastering techniques and dispelling popular myths surrounding these processes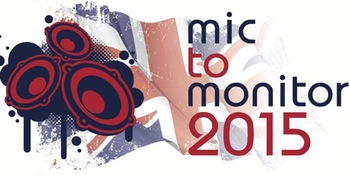 GIK Acoustics-Europe's general manager David Shevyn will participate in Prism Sound's upcoming Mic to Monitor UK 2015 lecture events.
This respected free seminar series brings together renowned audio manufacturers to deliver an evening of thought-proving discussion and debate. Targeted at music production students, hobbyists and professionals, Mic to Monitor aims to dispel the many myths surrounding the recording process and deliver key insights into modern recording and mastering techniques.
GIK Acoustics-Europe general manager Dave Shevyn will present a discussion on the importance of room treatments and the basics of room setup. Mr. Shevyn will also answer audience questions on room acoustics.
GIK Acoustics will present at Mic to Monitor UK 2015 events:
October 1st :

Huddersfield University

October 6th :

Birmingham Conservatoire

October 8th :

University of Westminster, London

October 15th :

Leeds Beckett University

October 22nd:

SSR Manchester

October 27th :

LIPA Liverpool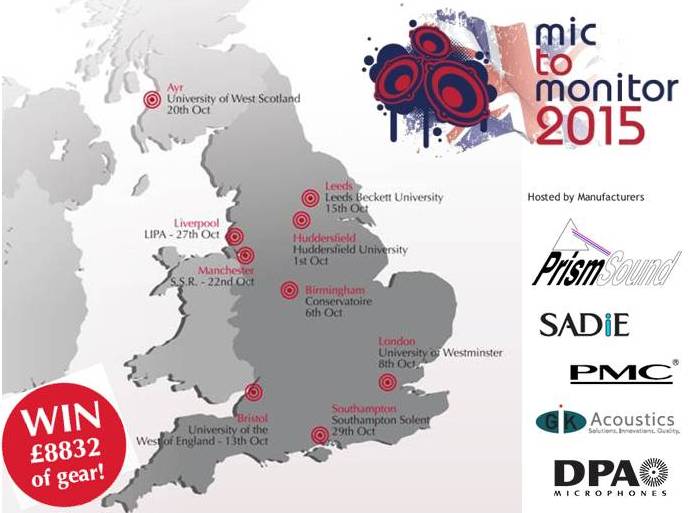 The free seminars will also include presentations from Prism Sound's Graham Boswell as well as representatives from pro audio brands DPA Microphones, SADiE, and PMC Speakers.
Availability to Prism Sound's Mic to Monitor tour is limited and seating is on a first come, first served basis. To register interest and reserve a place, please visit: http://prismsound.com/music_recording/events.php?eid=230
Register and attend for a chance to win a recording and production package worth over £8,832!!
To register and reserve your place, please visit: http://prismsound.com/music_recording/events.php?eid=230