TAKING MOVABLE PANELS ON THE ROAD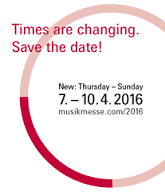 BRADFORD, UK (March 17, 2016) – Leading acoustic treatment manufacturer GIK Acoustics will exhibit at Musikmesse in Frankfurt from 7th – 10th April, 2016. The company will display new products in the Alpha Wood Series that are literally changing the face of acoustic panels and bass traps.
Visit GIK Acoustics In Hall 9.1 Booth B23.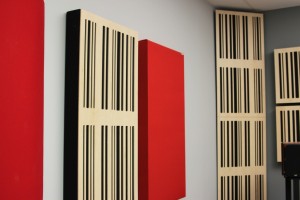 GIK Acoustics will display the Corner CT Alpha Bass Trap and the 595mm x 1205mm 6A Alpha Panel with freestanding supports. Musikmesse attendees are invited to see the the products and talk with General Manager David Shevyn and Room Designer Lukas Rimbach.
The Alpha Wood Series beautifully combines absorption with diffusion and enhances any room both aesthetically and acoustically with superior quality, high-performing, and stylish room treatments.

GIK Acoustics-Europe General Manager David Shevyn says, "We are thrilled to bring the Alpha Wood Series to our customers. Not only is the Alpha Wood Series one of the most attractive product lines we've introduced, but they are more effective than similar products on the market. And they're made with the quality and high performance standards that our customers have come to expect. The Alpha is truly a game changer for GIK and for the industry."
The Alpha Wood Series is available for sale direct from the GIK Acoustics website.
www.gikacoustics.co.uk/product-category/alpha-wood-series/