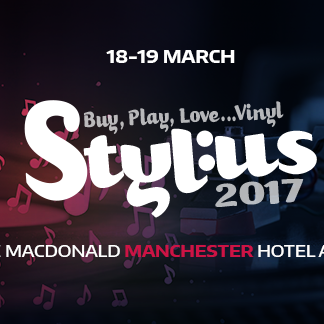 This year the Styl:us Vinyl Show was held in Manchester, 18-19 March.
Macdonald Manchester Hotel & Spa
Saturday 18 March 2017 : 10:00am — 6:00pm
Sunday 19 March 2017 : 10:00am — 4:00pm
David Shevyn, General Manager of GIK Acoustics-Europe, presented the popular seminar Room Acoustics and How To Set up Your Room at the Styl:us Show.
---

GIK ACOUSTICS & LONGDOG AUDIO AWARDED BEST ROOM BY HIFI PIG

Longdog Audio had for me the best sounding room at the show. Their room again like Fanthorpes was generously festooned with GIK panels of Bradford and I am sure these helped no end to control the issues of a smallish hotel room. Source was a Garrard 301 with a rather magnificent SME 3009 12″ arm and unknown cartridge through a Music First Audio reference pre amp and LDA P6 mono blocks and a pair of Graham Audio LS5/9A speakers. The album being played was The Mighty Sam Maclain's Give it up for love. It sounded superb and so real. Well done Longdog Audio."  
~ Ian Ringstead of Hifi Pig
READ THE HIFI PIG REVIEW OF STYL:US SHOW HERE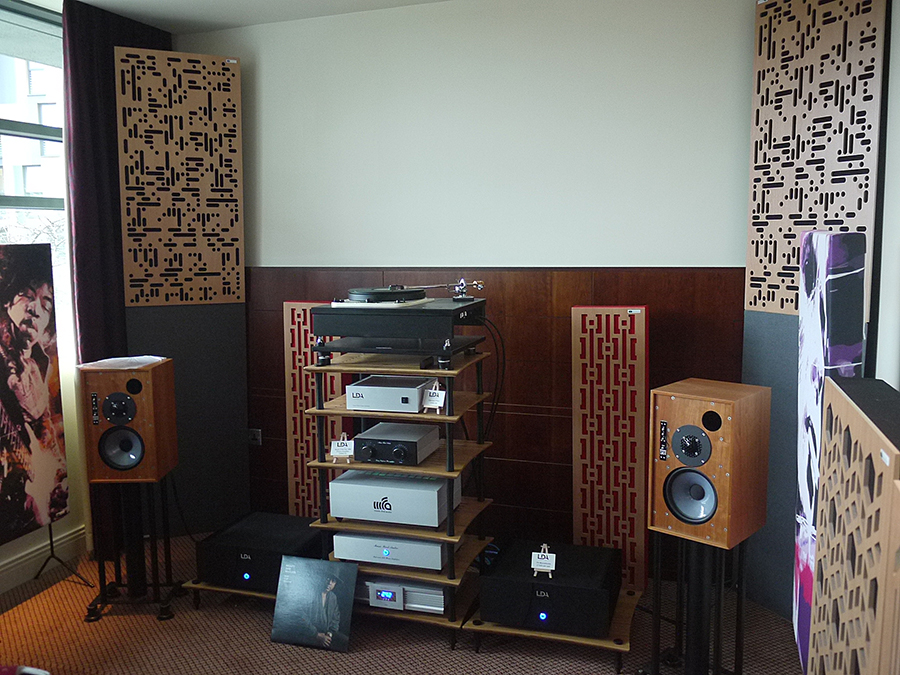 ---
GIK Acoustics was proud to exhibit with Longdog Audio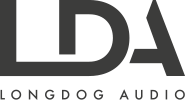 Longdog Audio designs and manufactures a wide range of products from high-end single ended amplifiers, to power supplies for Naim streamers. Longdog also makes products for the professional market, including ultra low noise stomp box power supplies and 2:24 way buffer units. Current activity in the design lab include a new high current linear power supply, and a partnership to produce an exciting new vinyl product. More on Longdog Audio's current products can be found on their website.
---
GIK Acoustics In Room 121 at the Styl:us Vinyl Show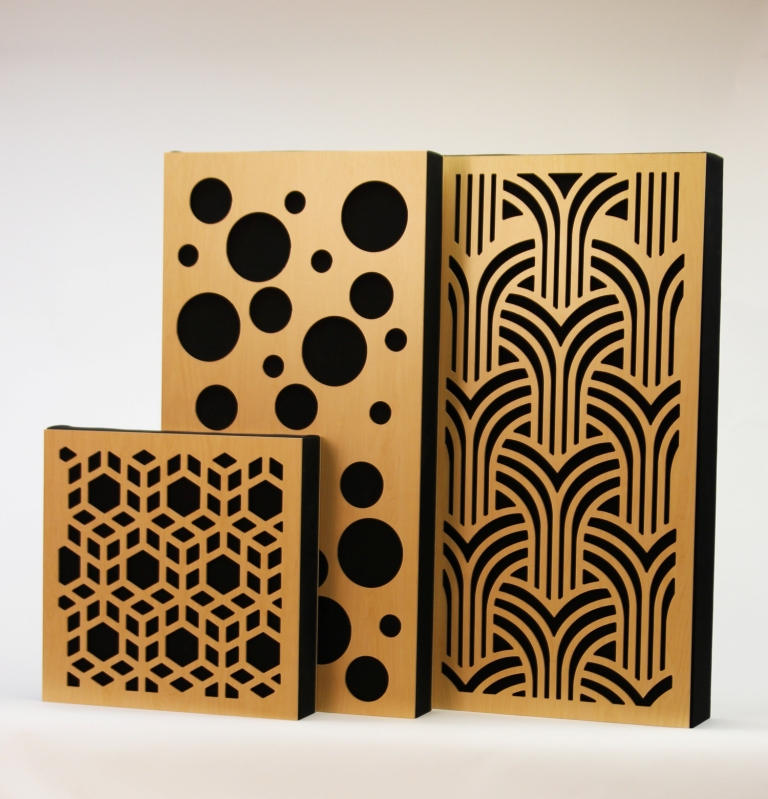 We were thrilled to offer Styl:us attendees a look at the new Impression Series panels. The Impression Series is ideal for creating an even balance of low end absorption without losing high frequency presence. The Impression Series features beautifully decorative, semi-reflective rigid plates attached to absorptive acoustic panels and bass traps. The rigid plate not only gives the panel a stylish appearance but also helps reflect/scatter high frequency content in your room giving the proper balance needed.
In addition to items from our Impression and Alpha Series, we also displayed our ever-popular Tri-Trap Corner Bass Traps, ArtPanels, and FreeStand Acoustic Panels.

About Styl:us Vinyl Show
On the 18th – 19th March at the Macdonald Manchester Hotel & Spa, music lovers will be able to feast their passion for vinyl at the UK's only dedicated analogue music event. With new and used vinyl for sale; turntables galore; hi-fi systems; artwork displays; seminars on turntable set up, there will be something for everyone no matter what their relationship with vinyl.
About GIK Acoustics-Europe:
GIK Acoustics provides a complete line of acoustic treatments for recording studios, listening rooms, home theaters, auditoriums, schools, and houses of worship. In addition to high quality treatments, GIK Acoustics also provides free, professional design consultation. Visit our booth to see the latest in our award-winning Alpha Series absorption/diffusion line.